Carbon footprint calculation with the expertise of a research group
UseLess is a life cycle assessment (LCA) expert with special expertise in carbon footprint calculation. We use the most up to date standards and research to help companies understand their climate impact. We do carbon footprint calculations for products and companies for carbon offset, internal development or customer communication. Should you require a specific calculation for a single product, or a wide-range analysis covering the whole company, we can help you!
Reliable
The team of UseLess experts have over 20 years of combined experience from carbon footprint calculations.
Science based
We ensure that the methods and knowledge we use are reliable and up-to-date.
Customised
Our calculations of product and company carbon footprints are customised to fit the needs of each customer.
Service packages
| | 1 | 2 | 3 |
| --- | --- | --- | --- |
| Carbon footprint calculation and report | | | |
| Results in UseLess customer portal | | | |
| Identification of emission reduction pathways and estimation on the potential | | | |
| Climate roadmap | | | |
| Data collection from suppliers | Extra service | Extra service | Extra service |
Why UseLess?

All your results in one place for easy access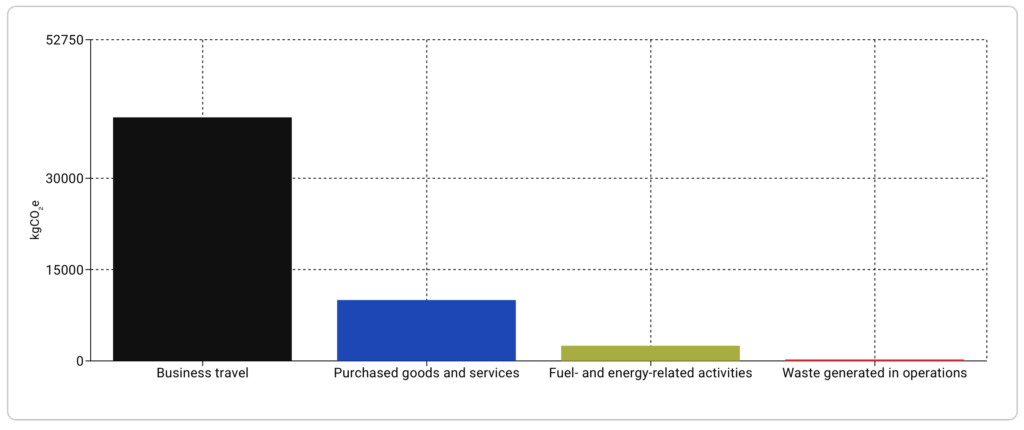 Quickly see how each category affects your carbon footprint
We had a pleasure to have UseLess team calculating life cycle assessments for standard minimum budgets. We were very delighted how detailed the assessments were and how well the team answered to all our questions and requirements. The UseLess experts are very supportive. In addition to calculations they gave us good insights how to communicate the information about the assessments. I would warmly recommend UseLess to anyone who is looking for professionals who are truly engaged in creating a better future.
TAKUUSÄÄTIÖ
Working with Useless was smooth from start to finish. Their expertise in carbon footprint and life cycle assessment was clear, and the team was very responsive and flexible. We asked for a few iterations to meet our specific needs, and they did everything quickly – no question or tweak was too small for them to take into account. In the end, we received a carbon footprint calculator that is backed by the latest research and has a great level of detail.
EVERFELLS
Contact us
Book a free 30-minute meeting with our expert to map out possibilities and requirements of carbon footprint calculation for your company.
In other cases, you can leave a contact request here. We aim to respond to all contact requests within the next 1-2 working days.